Gabriela Otero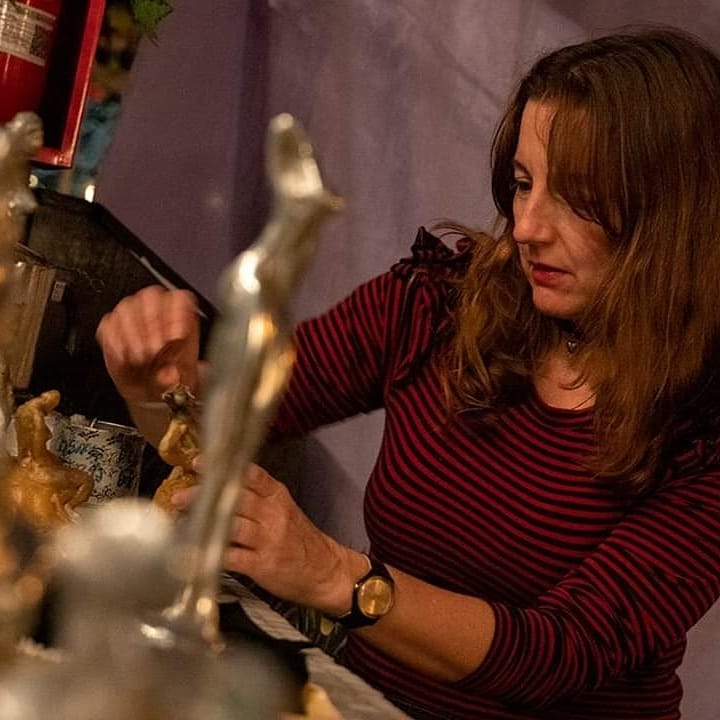 At the age of 12 he began to study Fine Arts in a small school called "Lola Mora". There she acquires the title of National Drawing Teacher. Then she continued her studies at the Prilidiano Pueyrredón (main academy of Buenos Aires), obtaining the titles of National Professor of Sculpture and Painting successively. At that time, his artistic training is supported by his work in schools in the City of Buenos Aires, as an art teacher for children. The freshness and creativity of the boys also enriches their artistic ideas and achievements.
He integrates "Hazcruzado" a group of visual experimentation in multimedia shows where ephemeral scenographies created basically with projections of music and contemporary dance come together. He also works as: Scenographer and Costume Designer Equipe 2003 Animation in Sardegna, Italy
In 2004, he concretized an old idea … "MINIESCULTURAS".
"My wish is to reach a sensitive person with a piece who senses the energy of an original"

Gabriela Otero
Today, different limited series are acquired in Buenos Aires, Barcelona, London and various cities in the world.
---
Timeline (Spanish)